In 2012, the Centre released the CD "Cape Breton Island Protest Songs, Volume 1" along with an accompanying web site (
). It was also a collaboration between MacKinnon and Cape Breton musicians to record songs that were originally published in Cape Breton newspapers such as the Maritime Labour Herald, The Steelworker and the Steelworker and Miner from the 1920s through to the 1950s. MacKinnon found the words and the musicians created the arrangements and music.
Cape Breton Island Protest Songs


On Cape Breton Island, where coal mining and steel making were once an essential part of the region's culture and economy, protest song and verse are found in abundance. The Protest Song Project is an initiative of The Centre for Cape Breton Studies at Cape Breton University. The program's goal is to preserve and promote the protest songs and verse that represent the region's rich industrial heritage. The Centre has been collaborating with local musicians to record many of the songs that were published in the Maritime Labour Herald, a newspaper of the 1920s, that includes both local and international compositions. These songs played an important role in the labour struggles of the 1920s and are an unexplored aspect of Cape Breton's labour heritage. This is a truly interactive, collaborative and community-minded project.(www.protestsongs.ca)
$9.99 CDN
Gaelic Songs From The Mira - Volume 2 - Lauchie Gillis
(More Songs & Lyrics Included)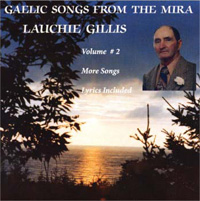 Nestled in the widest span of the picturesque Mira River is the quiet, tight-knit farming community of Grand Mira. In 1952 this mainly Scottish-settled area gained national acclaim. Under the direction of Father Hugh A. MacDonald, the Grand Mira Gaelic Choir won the National Folksong Competition in Halifax.
That award-winning choir included Lauchlin Cyprain Gillis. His strong, melodious voice carried Gaelic songs into homes, concert halls, minstrel shows and folk festivals. During his life he recorded solo records with various people, including the BBC. He was born in Grand Mira where, as a child, Lauchie learned to speak Gaelic from his grandmother. Famous for his voice and generosity of talent, people across Cape Breton also knew him for his job as a farmer and meat man. A hard-working, honourable individual, lauchie possessed a keen sense of humour and enjoyed life.
Lauchie died in his home in 1980. His spirit continues to fuel the island's cultural roots through his powerful tenor voice and the many Gaelic songs he brought to life. Cum Gaidhlig Beo!
Cape Breton University - SOUNDTRACKS 2010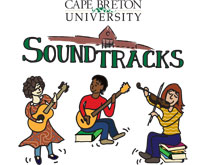 The proceeds from this CD go towards Cape Breton University's ECMA/Rotary Scholarship that helps a student achieve their goal of a university-level education while pursuing a career in the professional music industry.

Thank you for your support!

Peformances by:
Kyle Carey, Carleton Stone, Rachel Davis,Erin Martell,Caroline Murphy
Breagh MacKinnon, The Byegones, CBU Fiddle Music Class, Holy Ghost Ukrainian Catholic Parish, Janice Ester Tulk, Neil Fitzgibbon, Chris McDonald,
Rob Miller, Cape Breton Orchestra featuring Heather Sparling
Executive Producer: Dr. Richard MacKinnon
$15.00 CDN plus tax and shipping
Centre for Cape Breton Studies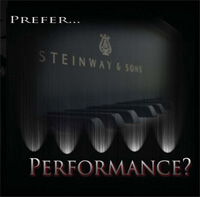 Promotional CD release 2009.
Performances By:
Erin Martell, CBU Choir, Rob Miller, Claire Lafferty, Richard MacKinnon,
Cape Breton Fiddle Music Class, Fiddle Music for Dance Class,
Kyle Carey, Heather Sparling,Chris McDonald
Out of Print. Duplicated Copies Available.
$15.00 CDN plus tax and shipping